Welcome back
No amount of words can describe how much i love you all, numbers can though 1 out of 10
---
Expiry date? As everyone knows, I'm well past mine!
Welcome back!
---
Found my label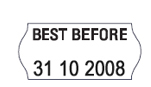 ---
Welcome back bud.
'Certainty of death. Small chance of success. What are we waiting for?'
---
Didn't take that long then?
Welcome back m8!
In regione caecorum rex est luscus.
---
Member
Posts: 3835
Joined: Thu Aug 07, 2008 8:25 pm
Location: UK, formerly South Africa
Contact:
Welcome home!
---
Welcome back!
---
Welcome back
---
---
Return to "Applications - Returning Members"
Users browsing this forum: No registered users and 1 guest